HOME
| MATRIX UPDATES | CETACEAN-NATION.COM | DOLPHINVILLE | DOLPHINUS | MATRIX GALLERY | LINKS | EMAIL


Cetacean Nation Information & Energy Center

Metaphysique
/ Mystic / Multidimensional Gateways

Fine Art
/ Books / Video / Audio / Cyber-HyperSpace Access

Articles of Intent
To be an Information Clearing House for d|M Related material.

To be an Exhibition Space for d|M Related Artwork.

To be a Resource Center for d|M Related Global *Community.

To be a Meeting Place for d|M Community Events.

To be of Service to the Needs of Inner d|M Travelers.

Sources
Artists
, Writers, Poets, Philosophers, Visionaries, Explorers, Inventors.
Teachers
, Tourists, Travelers, Residents, Businesses.
Presentations
, Articles, Performances, Seminars, Clinics, Community Gatherings and Special Events.
Advertisers, Distributors, Sales, Services, Referrals.




MATRIX GALLERY | CETACEAN NATION | ASK DOLPHINUS
©2000-2005 dolphin|MATRIX, DW Webster. All rights reserved.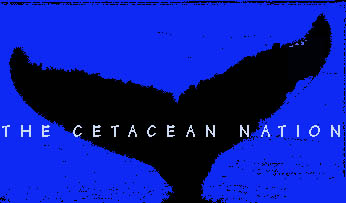 HOME
| CETACEAN-NATION.COM | DOLPHINVILLE | ASK DOLPHINUS | MATRIX GALLERY | LINKS | EMAIL