HOME | MATRIX UPDATES | CETACEAN-NATION.COM | DOLPHINVILLE | DOLPHINUS | MATRIX GALLERY | LINKS | EMAIL

The Endolphin Effect™
©1987-2005, by Douglas Webster
_______________________________
THE DELPHI EDICT:
"KNOW THYSELF"
_______________________________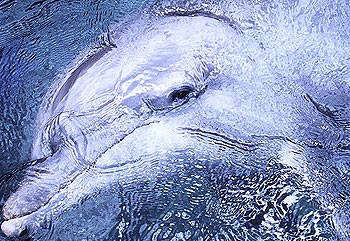 A LESSON PLAN
~ Part I ~
Getting in touch with our discontent, our 'dis-ease'

It all starts with a desire to learn what can bring us true Joy

Yes, we are the ones Co-creating our Reality
Yes, we do have a choice

Resurrecting the Inner Child

Awakening to the Wonderment of:

'Wow' instead of 'What'
Anything and Everything IS Possible

Re-learning to Play in the Mystery of All That Is

Forgiving our parents and ourselves for choices made
Releasing/deleting old programming

Recognizing the 'brainwashing' techniques
Overriding the implanted metaprograming systems
Stepping out of the 'Matrix'

Asking for help and allowing it to come

Trusting the "Universe" is playing fair on all levels
There are NO mistakes!
Recognizing signs of synchronicity
Letting Go of the Need to Know

Switching perspectives from Fear to Love

Understanding what real Value is already in our lives.
Learning how to choose to direct your attention.

Moving beyond Polarity

Seeing how 'judgment' leads to separation
Learning the Art of Discernment
Perceiving and trusting our connectivity to All That Is

_______________________________


Learning to "Hear" our HeartSong

Allowing ourselves to merge into true Joy & Bliss!

Laugh from the belly
Cry from the Heart

Finding Physical Excitement as a door to Spiritual Ecstasy

Discovering the control panel buttons that turn us on
Opening to unbiased sexuality

Establishing Personal Balance and a Whole Centered Self Awareness

Selective inputting
Focusing attention and intention

Defining Health and Well Being from the Inside Out

We R what we eat
Cleansing and releasing blockage from etheric level first

Tuning into our Highest Spiritual Good & Higher Purpose

Finding what really works for you
Getting comfortable with your 'godhood'

Understanding that Energy Flows Where Attention Goes

Universal Principles of Attraction
Electro-Magnetism as primary force fields


_______________________________


Vibrational Healing in Zero Gravity

WATER is Alive with information!

Spirit IS the Water of our existence.
Relax into our elemental state and natural buoyancy

Hawaii - Kona ~ The Healing Atmosphere

Cultural history of Aloha (The Acknowledgment of Spirit)

Alii came for R&R to Heal Spirit

More temples here than anywhere else in Hawaii
Sacred grounds for healing & retreat

Lemurian Garden of Eden

Re-membering ancient knowledge & sensibilities
Subtle Energy Realms Beyond Time/Space ~

Largest vibrating 'pyramid' mtns on the planet

Volcanic energy pulse at 19.5 latitude
New birth & renewal energies at work

Low local interference fields that would cause stress

Hawaiian Aloha Spirit
People on vacation

Cetacean Soundscapes - The Holosphere

Wide sonic wave ranges
Water amplifies sound
Human body absorbs and resonates in the ocean

Euphoric sensations
New perceptions and insights
Bio-chemical, genetic/DNA shifts

Magnetic Ley-lines affect vibes

Planet Ocean Consciousness

---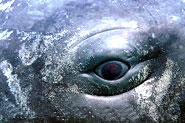 A LESSON PLAN
~ Part II ~
SYSTEMS OF AWARENESS
Human Energy & Information Systems

Intuitive Awareness vs. Linear Thought

Letting Go of: Guilt, Shame, Blame & the Need to Know

Pod-People working together as One - sharing responsibilities to Co-Create Reality

Doing what we really Love is the key
Allowing for others to do the same.

Living from Heart instead of Head

Living in the NOW
Feeling gratitude for every moment

Living from Love instead of Fear as a model for Being
Living with Joy and Well Being as the focus of our attention.
Singing our true HEARTSONGS so others can hear!
Vibrational sensitivity

LISTENING with Attentive Intention

Intelligence gathering of the highest order

Tel-Empathic remote viewing of information
Inner echoes of intuitive awareness

The Art of Discernment

Developing Personal Taste
Trusting intuition or the 'gut' instinct

Learning to say "No" as a positive intent

Nature Spirits and Guides from the subtle realms.

Other dimensional intelligences exist in our histories.
Altering belief systems and dissolving the veils of illusion.


_______________________________


Dolphin Energy & Information Systems

Applying dolphins aspects of Unconditional Love to our human life

Really listening to the World around us
Lighten Up and enjoy what's already there
Remember, Be Here Now AND Then

Cetacean Consciousness ~ The Calling

A sentient race of beings

Been here millions of years as sophisticated, conscious beings.
Know more than Humans do about the subtle energy realms.
Openly willing to share if we can learn to LISTEN

Connecting to Gaia-Water-Spirit Consciousness of Planet Ocean

Ocean Seminars

Demonstrating ways of integrating with water/spirit physically
The Pod-Mind Mentality ~ 5th Dimension

Opening to Multi-dimensional awareness.
Feeling one's self through others.

Shared sensibility of Unconditional Love with all things
Caring and sharing with one another

Feeling Safe to Love the Self and others
Recognizing simple Joy and Bliss within each of us.

Encountering Cetaceans

Protocols for interaction.

Allowing them to dictate action.
Humility
Courtesy
Gratitude

Sensitizing ourselves to develop our own 'sonar' ability.
Listening for their 'voice' apart from our own.
Keeping it Light while Being the Light.

_______________________________


A New Dawn of Informational Flows

A Tonal Language of Sonographic vocabularies

Intuitively-based waveform recognition/response
Listening beyond linear constructs

Thought Bubblerings of etheric energy

Unique 'cosmic snowflakes'

Fractal patterns
Infinitesimal meanings

Theory of Everything or The Big TOE

A Multidimensional Informational tube torus
Tele-empathic resonant pattern recognition

Liquid Consciousness

Recognizing the quality of ebb and flow
Understanding fluid dynamics of the HeartMind

The New Golden Age

Truth without denial

No veils of secrecy
Less filter, more taste!

Freedom of Information is more than an 'act.'
Higher communication with all sentient beings.

Physical and non-physical by 3D standards
Multidimensional entities beyond Space-Time continuum

The New Matrix of Existence

We Are The Ones We've Been Waiting For.
What We Believe Is True.
We can choose from The Heart without consequence.
We are Unlimited in Potentiality.

©1997-2005, The Endolphin Effect, by Douglas Webster. All Rights Reserved.
---
C O M I N G -S O O N: THE MULTIVERSAL ENDOLPHIN EFFECT
---
HOME
| MATRIX UPDATES | CETACEAN-NATION.COM | DOLPHINVILLE | DOLPHINUS | MATRIX GALLERY | LINKS | EMAIL